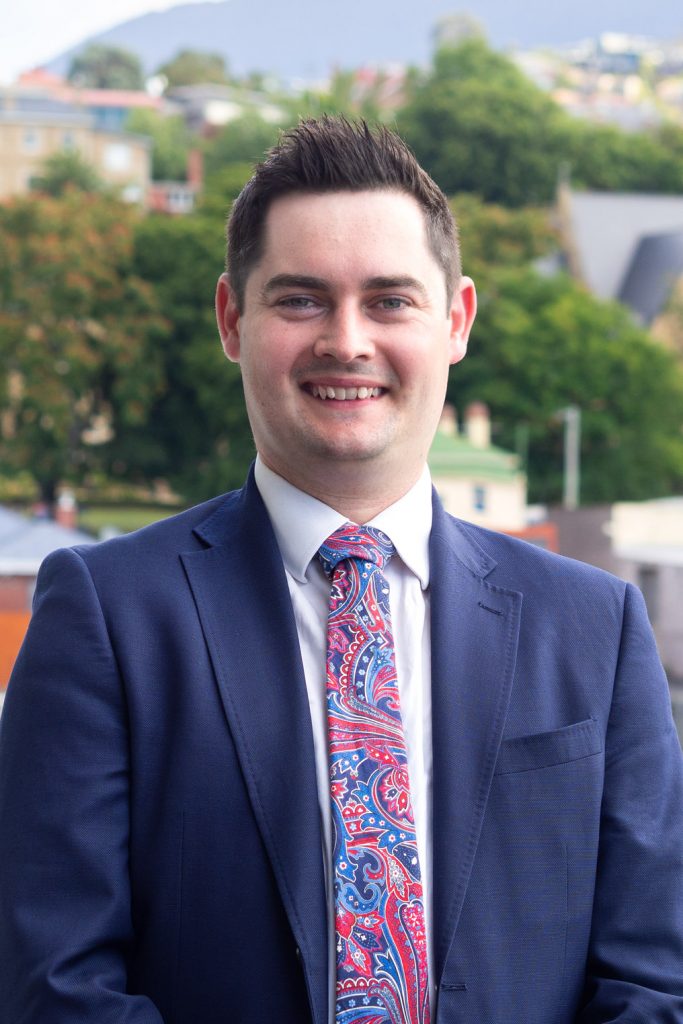 Declan Hickey
PROPERTY CONSULTANT
Declan Hickey began his real estate career and joined Edwards Windsor in January 2019.
Coming from a background in hospitality, Declan has great passion for customer satisfaction and achieving great results that all can be proud of. A driven, energetic and enthusiastic young man, Declan is well on his way to cementing himself as an important part of the team, with multiple listings already under his belt.
A hardworking and honest family man, Declan made the change in careers after the birth of his second daughter in December 2018. Declan understands the stresses involved with buying and selling property and strives to deliver a calm and simple process for his clients. He has grown up watching Hobart and surrounds grow and prosper. Having attended the Friends School from Prep to Year 12, Declan stands for honesty, integrity and fairness. He believes his experience and values place him in the best space to be able to provide competent, compassionate and confidential service to each of his clients.
Declan understands that the real estate process is and should only ever be about achieving the best possible result for his clients, through knowing their need and timelines and matching those to a buyer who can pay the best price. He understands that it is not a game of simply large numbers through the doors, or high expense advertising, but of careful planning, negotiation and matchmaking of the best buyer to the property.